Liverpool Property Investment Outlook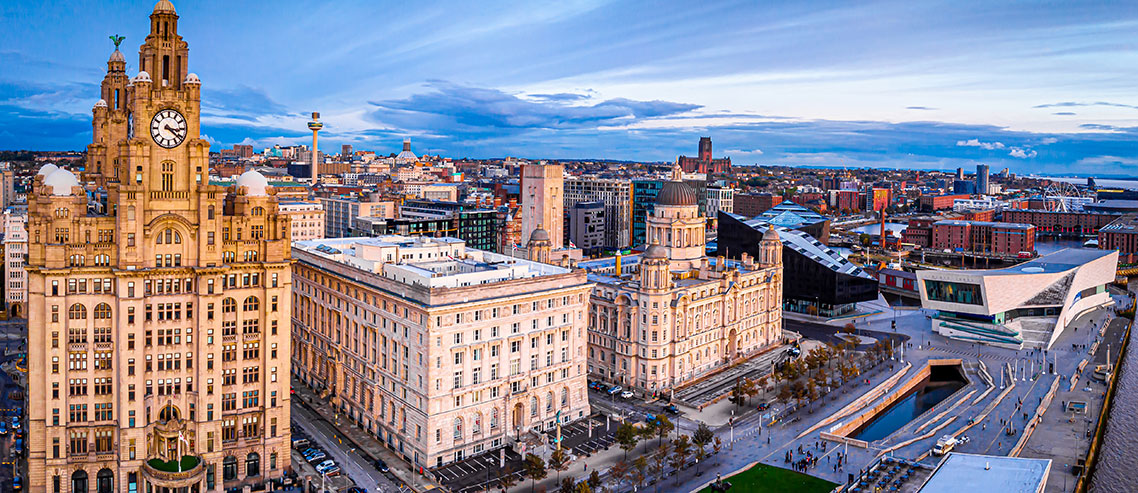 Liverpool, as an up-and-coming city in the UK, is attracting attention from property investors worldwide. It has a lot to offer investors, including a vibrant city center, excellent transport links, and a growing population. Liverpool is also undergoing regeneration, with billions of pounds being invested in the city. As a result, it is an ideal place to invest in property. Liverpool's property market is forecast to grow significantly in the next few years, making it an excellent time to invest. If you're thinking of investing in property, Liverpool should definitely be on your radar. 
Reasons to invest in property in Liverpool
The city has a population of 1.5 million people, which drives a regional economy worth approximately £30bn. A third of the workforce is currently aged 16-19, and a fifth are in their 20s. These demographics create businesses and push economic growth onwards throughout the city. 
Regeneration drives property prices
Liverpool has undergone an amazing regeneration over the past few years and is now one of the most up-and-coming cities in the UK. A total of £700m has been invested in upgrading Liverpool's UNESCO World Heritage City assets in the past few years. According to the Land Registry's house prices index for Liverpool, the city's property market has also boomed, with prices rising by nearly 29.8% between 2010 and 2020. 
Popular tourist destination 
Liverpool is also a popular tourist destination, with over 10 million visitors annually. This makes it an ideal location for buy-to-let investors, as there is a constant demand for rental accommodation. The hometown of The Beatles is definitely a city on the rise, making it an excellent choice for any UK property investor. 
Excellent transportation links
Liverpool is a thriving city with a diverse economy, a rich cultural scene and excellent transport links.  Liverpool Lime Street provides excellent links to UK destinations: one can reach London in 2 hours 15 min and Manchester in 45 min. The city also has an international airport, making it easy for investors to travel to and from Liverpool.  
Affordability
Liverpool is an affordable city, with property prices well below the national average. In 2022, newly built developments and 1-bed apartments start from £130,000, while the same size of a new build buy-to-let apartment in Central Manchester starts from £250,000 or higher. With a similar budget, one could get 2 apartments compared to the Central Manchester location. 
Ten Streets & Knowledge Quarter
Liverpool has been through a lot of changes over the years, and the city is now home to a thriving creative and knowledge economy. The Ten Streets creative district is at the heart of this transformation, and it's a great place to live if you're looking for an urban environment that is both vibrant and creative. The district is home to a range of independent businesses, including artists, designers, architects, food and drink businesses, and more. There is also a strong community spirit, with many residents getting involved in grassroots initiatives and events.  
And, of course, Liverpool is home to two of the UK's top universities – the University of Liverpool and Liverpool John Moores University – so you'll be surrounded by knowledge and expertise. If you're looking for an exciting and inspiring place to live, Liverpool's Ten Streets creative district and Knowledge Quarter are definitely worth considering. 
Liverpool Property Market – Will Prices Continue to Rise?
Liverpool's property market is on the up, with JLL forecasting that house prices in Liverpool will increase 21.1% between 2022 and 2026. The city is now an extremely attractive proposition for property investors, offering high rental yields and strong capital growth potential. The city's economy is also very robust, with Liverpool being home to many large businesses and organizations. 
This, combined with strong economic growth, makes Liverpool an attractive property investment place. The city is also well connected, with good road and rail links to Manchester, London and other major cities. Liverpool's property market is set to continue to grow in the coming years, making it an excellent place to invest in property.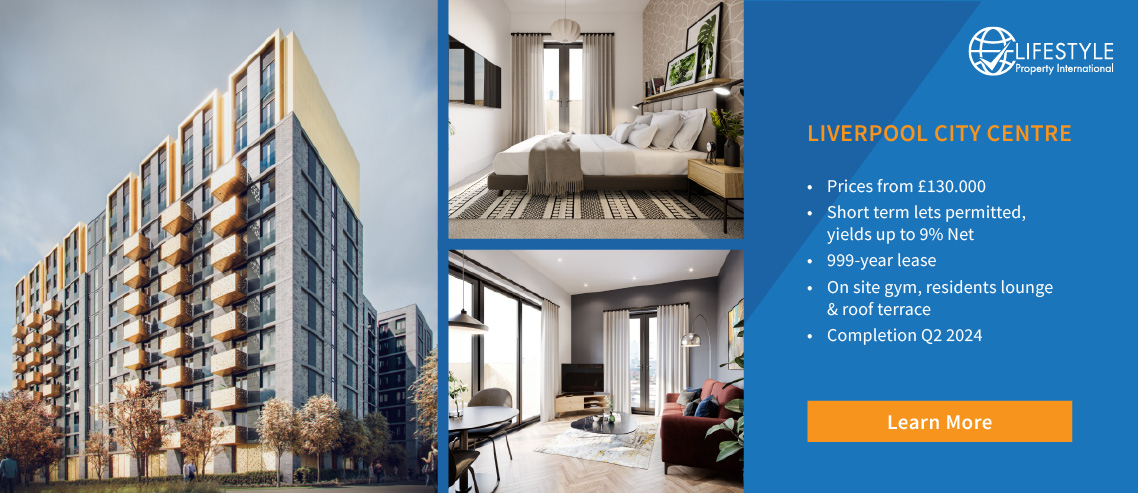 Author