When To Use a Conveyancer for Property Transactions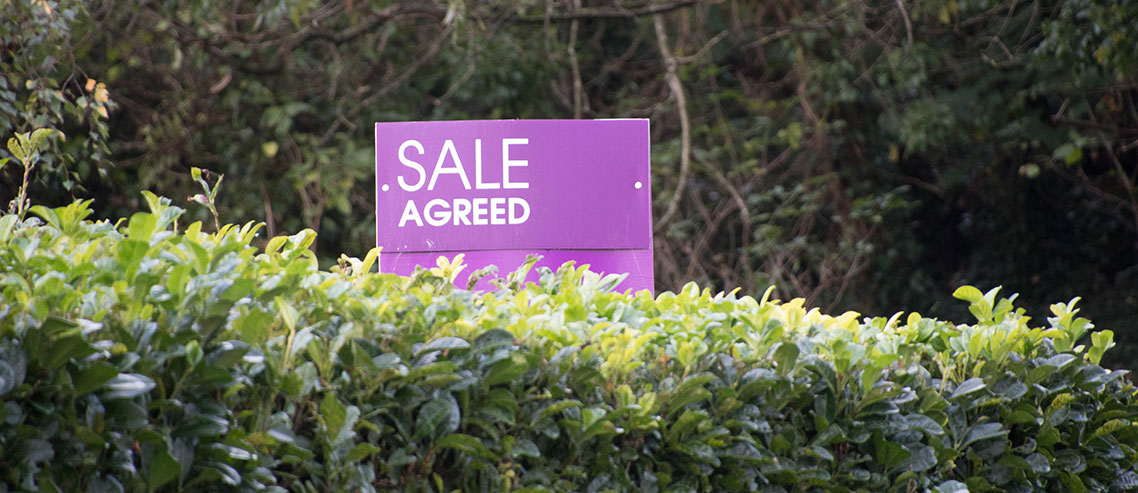 If you're purchasing a property, you'll need to engage the services of a conveyancer. A conveyancer is a legal professional who specializes in handling property transactions. For example, if you're buying a property that's already built, or if you're buying a plot of land to build a new property on, you'll need to engage a conveyancer. They will oversee the transfer of ownership from the seller to the buyer and ensure that all the legal requirements are met. 
Related: Property Buying Procedures 
If you're taking out a mortgage to finance your property purchase, your lender will usually require you to use a conveyancer. This is because they need to be sure that the property is transferred into your name correctly.  
What is conveyancing?
Conveyancing is the process of transferring property from one person to another. When you buy or sell a house in the UK, you will need to use a conveyancer to handle all the legal paperwork and make sure that the sale goes smoothly. There are a few key things conveyancers will do when you purchase a property:  
They will prepare and review the contract of sale.

 

They will organise the transfer of ownership with the Land Registry.

 

They will calculate and pay

stamp duty

(if applicable). 

They will help you to

arrange for a mortgage

(if applicable). 

They will liaise with the seller's conveyancer.

 

They will organise a settlement of the purchase price.

 

They will prepare and register any necessary documents with the Land Registry.

 

They will provide you with advice and support throughout the buying process.

 
The buying or selling property process done right
And while most of the time, property sales work out well for all parties, when it goes wrong, it's usually due to one of the parties not understanding what they've signed. Property law is full of technical words that may be hard to understand for someone who is not an expert in it. After reviewing the contract, a conveyancer may also warn you about a bad deal. Hence the help of the conveyancer is of utmost importance, as he or she will be able to explain what the legal terms mean in plain language.  
Related: Property buying due diligence checklist 
Generally speaking, using a conveyancer when buying or selling property is a good idea. They can help make the process smoother and less stressful and ensure that everything is done correctly. If you're unsure whether you need to use a conveyancer, it's always best to check with your legal advisor. 
When to use a conveyancer and when you don't have to
If you are buying or selling a house, flat, or any other type of property, you must use a conveyancer. This also applies if you apply for a mortgage. It is advisable to do so if you are renting out a property, as you must make sure that it doesn't contain illegal clauses, which can cost you up to £5,000 in legal fines. 
There are some situations when you don't have to use a conveyancer. For example, if you are gifting someone property, exchanging properties with another person without using money, or creating a trust for property ownership purposes. You can also transfer land between husband and wife without using a solicitor – but it is always best to get advice from an expert before doing this. 
How to transfer property ownership by yourself
You can transfer property ownership yourself if no money is included in the transaction. You just need to fill in a specific form (TR1) and send it to the Land Registry. If husband and wife/civil partners jointly own the property, then either of them can sign the form. If there are other people interested in the property (e.g., someone who has been given a lifetime right to live there), they must also sign the form.  
Benefits of using a conveyancer
There are many benefits to using a conveyancer when buying or selling a property.  
For a start, you'll have someone who knows the law inside out and can help guide you through the process. They'll also ensure that everything is done by the book so you don't run into nasty surprises further down the line. Remember, only a solicitor working for a firm regulated by the Solicitors Regulation Authority, or a licensed conveyancer can do the work on your behalf for a fee. 
Most importantly, using a conveyancer can save you time and money – two things which are always in short supply when it comes to buying or selling a house!  
Investment property brokers, such as Lifestyle Property, can also save you time, stress and money if you're looking for a UK property investment that will generate good rental income and positive capital appreciation. Search our collection of UK Properties for sale and contact us if you'd like to know more or inquire about property investment opportunities that are not advertised on our website.