Birmingham Digbeth – The new buy-to-let hotspot?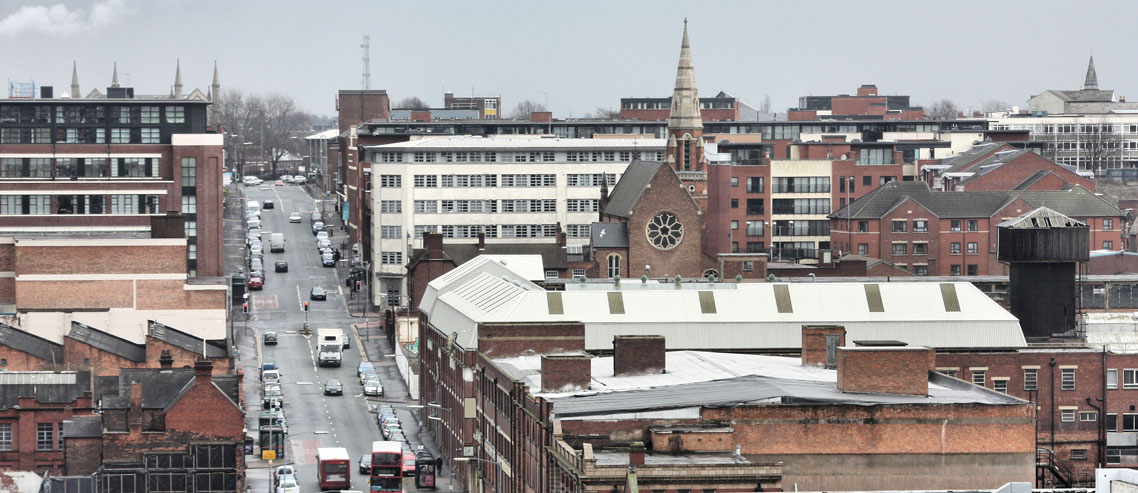 Digbeth is an area in Birmingham, B5 postcode, which is getting more and more attractive for buy-to-let investors. Digbeth, with its proximity to Birmingham City Centre, has plenty of transport connections with more on the way! Upcoming improvements to transport links including the Metro and HS2 will ensure Digbeth remains readily accessible from wherever you're coming from, and as such becomes an area central to the regeneration of Birmingham. 

Digbeth's reputation as a fun, vibrant, and exciting neighborhood attracts visitors and young people to live, work and play in what used to be an old industrial quarter.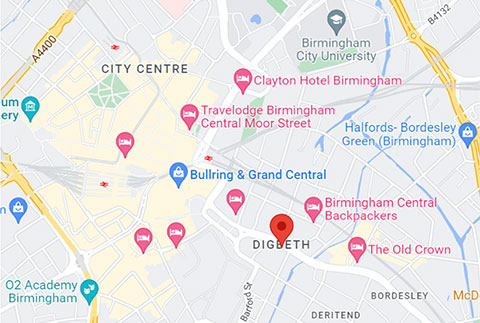 Source: Google Maps
Is Digbeth a good place to live?
Acclaimed to be one of the best places to live in the UK, the Birmingham area is also featured in the best 101 locations across the UK in the annual Sunday Times Best Places to Live guide. Dubbed as the indoor entertainment mecca, Digbeth is a place of fun featuring workshops spaces, cage baseball, indoor golf, vibrant restaurants, and cafes located in the old warehouses. Digbeth Dining Club is a weekend street-food market with global dishes, which is becoming increasingly popular. The area is also dubbed to be the "Irish Quarter" of the city, with plenty of Victorian-style Irish pubs in the suburb.
But most importantly, Digbeth is known for being a true community of kind and creative people in Birmingham's former industrial heartland. The B5 Birmingham is a place where freelancers, startups and established businesses chose to work from, with popular office locations being the former Custard Factory, The Arch, The Greenhouse, and more.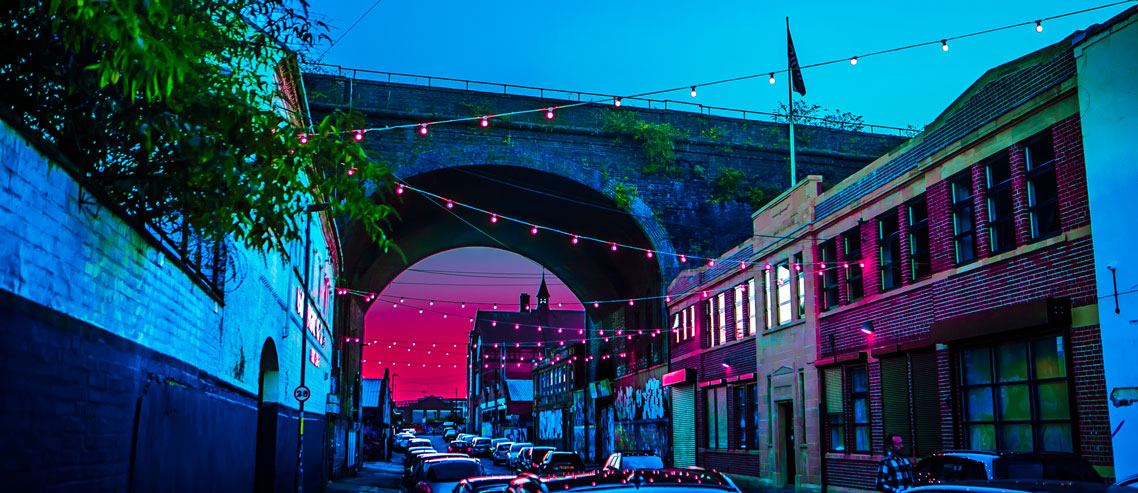 Digbeth, Birmingham as a property investment area 
Digbeth is an emerging city centre, currently undergoing a £9.5m green pedestrian and cycle route improvement scheme as part of the Enterprise Zone Investment Plan, which will further regenerate the area, helping it become the centre's most thriving residential neighbourhood.
Birmingham house prices
Birmingham's average home price in February 2022 was $217,659, an increase of 7.3% over the year-ago price of £202,761. That's an increase of £18.900 in a year. The cost of houses in Birmingham is expected to rise, partly because of the Commonwealth Games in 2022 and its status as "The UK's second city."
A JLL report estimates that the average house price in Birmingham will rise by 4.9% per year until 2027. The low house prices in Birmingham (compared to other parts of the UK) combined with a robust rental market make the city an attractive investment.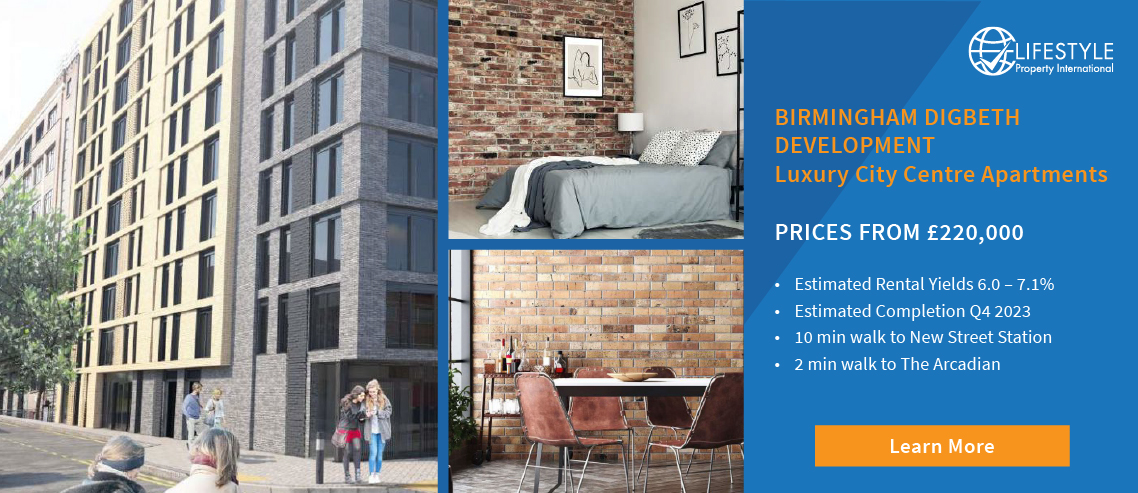 Birmingham is on track to enjoy a quick economic recovery from the pandemic with an annual GVA growth of 7.1% forecast for the end of 2021, taking the total value to £27.9bn. Commercial development, inward investment, and infrastructure projects such as Grand Central and the Smithfield Regeneration have reinforced the city's position as a hotspot for domestic and international property investment.
Related: Why invest in Birmingham
With the HS2 Terminal Curzon station right on your doorstep, London will be even closer at 49 minutes which is estimated to bring £1.5bn and 22,000 jobs to the region. Also, Birmingham International Airport is just 5 miles south-east of the city centre with over 400 direct or one-stop flights across the world.
Is Digbeth the new buy-to-let hotspot?
With areas of Birmingham's City Centre slowly being taken up with developments, B5 or Digbeth becomes a natural next step for those looking to secure an investment property in Birmingham and expecting positive returns. Research from Savills suggests a 24% house price growth over the next 5 years (2021 – 2025) for West Midlands (where Birmingham is). 
On top of that, Birmingham is the number 1 relocation city for people and companies from London. There are over 6,000 tech firms located in the city, and over 80,000 students in each academic year – the 2nd largest student population in the UK. This means the rental demand is high – and steady. 
Digbeth is so close to the City Centre, the business districts, schools and universities, and a popular destination for the young professionals, making it a good place to invest in buy-to-let apartments. Property investment in Birmingham will not only pay off its mortgage with the rental income but is expected to gain value in the next few years, making the 2nd UK city a good place to invest in a buy-to-let.
Author