Why is Manchester's M4 Postcode a great area for buy-to-let investment?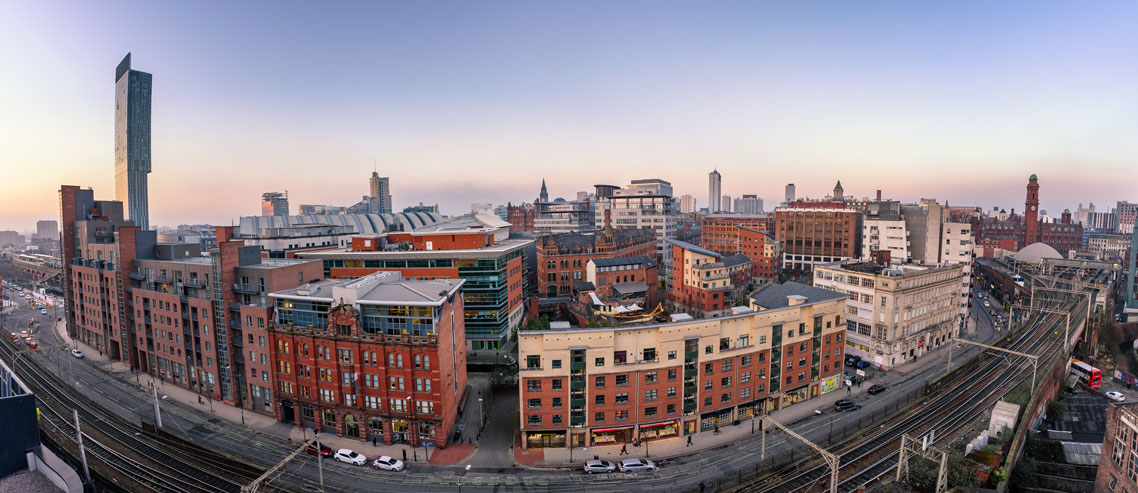 M4 Manchester postcode covers areas such as Ancoats, Northern Quarter and N.O.M.A, which are all central Manchester locations. Manchester is the best location in the UK to invest for buy-to-let in 2021, with the highest rental yields (and capital appreciation forecasts). This is due to Manchester being the UK's third-largest city with a population of more than 2.8 million. In addition, the city has the largest student population outside London, creating demands for both student and individual housing needs. 
Not only that, Manchester's property prices are actually affordable, especially when compared to South England, making the Northern city a popular destination for buy-to-let. Recent data from Zoopla (June 2021) shows average house prices in Manchester increased by 9.29% over the past 12 months, the average cost of a property in the city now being £217,142. This still makes Manchester an affordable location to invest, and the demand for property in Manchester is only going to fuel further growth of capital appreciation in the city. 
The same positive predictions are being made for the rental values in Manchester. The city is expected to see the highest rental growth of any UK city over the next five years.

Today, however, we will explore in more detail why Manchester's M4 postcode, in particular, is an excellent area for buy-to-let investment. 
Related: 7 reasons to invest in properties in Manchester
M4 Postcodes areas: Ancoats / New Islington
Ancoats / New Islington is close to Manchester City Centre. The areas have undergone many regeneration projects, further asserting the Ancoats and New Islington's identity of Arts and Theatre neighbourhood. Ancoats centre location makes it convenient for travel. It's a quick tram ride from Piccadilly station it's proximity to Great Ancoats Street means it's convenient for drivers too. Named "the coolest neighbourhood" by the people of Manchester themselves, it is a thriving area full of diverse restaurants and bars, where the old meets the new.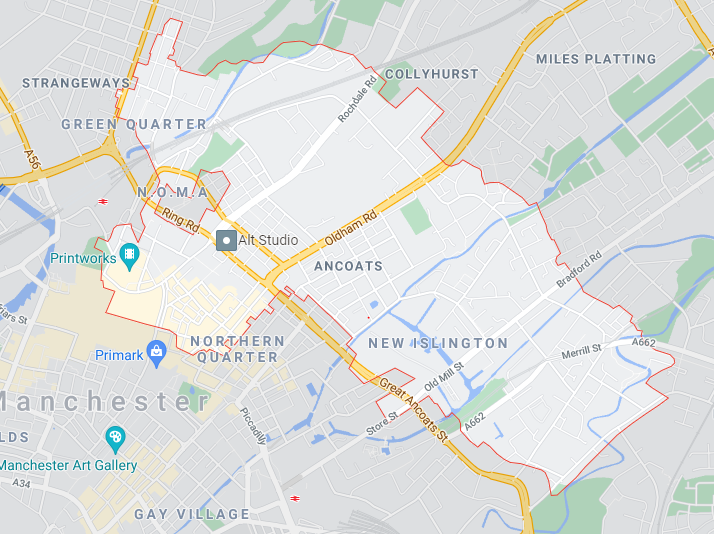 Map of Manchester M4 Postcode areas. Source: Google Maps
Property prices in Ancoats / New Islington
According to the latest data from Rightmove, the average value of an apartment in Ancoats stands at £307,851, and the average property price in the area has risen 11% compared to the previous year and 22% up from the 2017 peak of £251,125.
M4 Postcodes areas: Green Quarter
The Green Quarter is just north of Victoria Station and is home to loads of newly regenerated areas that are perfect for city living. The area is not only close to the Manchester City Centre, but it also features residential apartments, a public square, shops, cafes, breweries and pubs, local markets and a bustling art scene all located there or 10-15 minutes walk away from the Northern Quarter.  
Rent prices in Green Quarter 
Because of the neighbourhood's excellent location and its vibrancy, rental prices in Green Quarter are quite high. As of August 2021, the average rental price of a 1-bedroom apartment in the Green Quarter stands at £850 per month, and the rental price for a 2-bedroom apartment stands at £1,100 on average.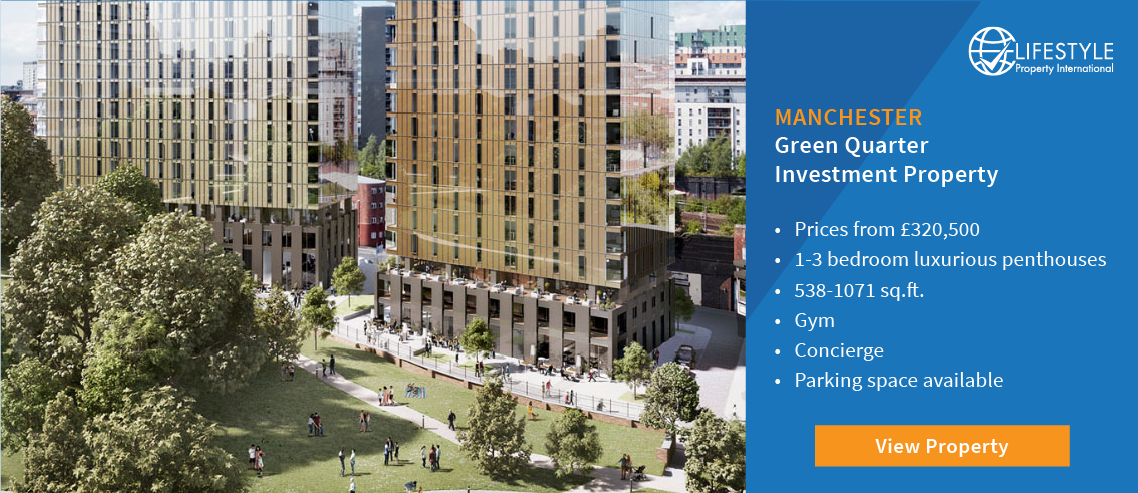 M4 Postcodes areas: Northern Quarter
One of the hippest areas in Manchester M4 Postcode is Northern Quarter. From the outside, it may look a little unkempt, but in fact, it is an area with many modern apartments, which are especially sought after by young professionals. 
Northern Quarter is just a few minutes away from Ancoats and New Islington. While the area is known for its music and fashion scene, it is also home to many offices such as those of Amazon. With creative and finance industry offices are also located here, such as co-working spaces – so popular among the younger generation. Northern Quarter really combines everything that young people need and want from a place to live: vibrancy and things to do and convenience in commuting to work. 
The area is full of funky bars, clubs and trendy restaurants with a bohemian and artsy feel to them, and is completed with the artistic feel of the neighbourhood. With plenty of art and music performances, designer and design stores, record and music shops. 
In regard to property prices, the M4 postcode's Northern Quarter remains a popular rental destination, with prices ranging from £700 to over £1200 per 1-bedroom apartment per month.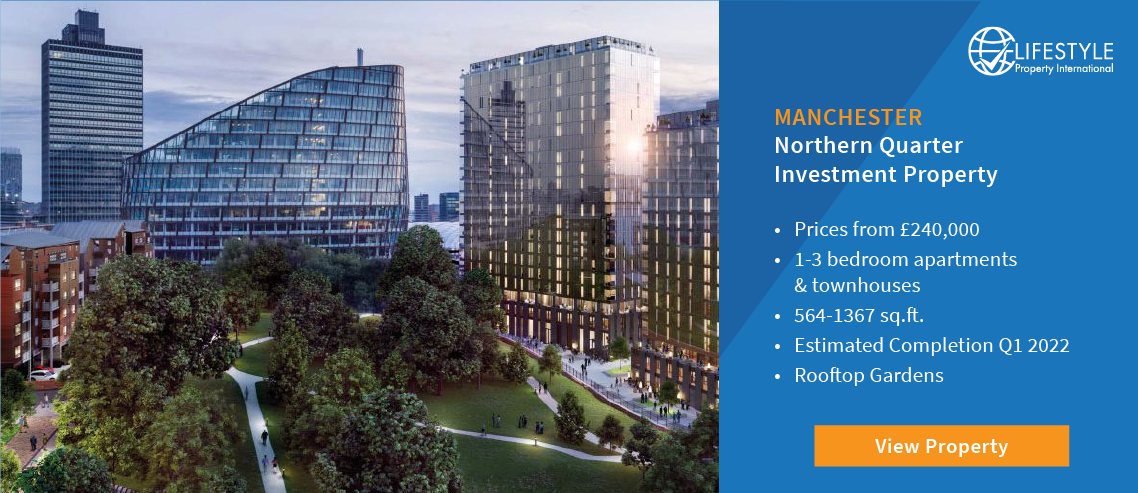 Summary: Why is Manchester's M4 Postcode a great area for buy-to-let investment? 
Manchester's City Centre – like any City Centre location for that matter – is a favourite spot for purchasing buy-to-let properties. Landlords then have an option to use the city-centre property for short-term lets, or for long-term lets, with their target being a large population of students and young professionals who want to live the city-centre lifestyle. 

Moreover, as we outlined in our other article titled: What is the best city in the UK to invest in property? Manchester is the top city to invest for rental returns in the UK. Positive house price growth predictions, rental demand and rental price forecasts plus other factors, namely large-scale infrastructure plans such as the Manchester Metrolink and HS2 rail project have an impact on the desirability of the Manchester M4 Postcode as a desirable property investment location.