What to look for in a buy-to-let property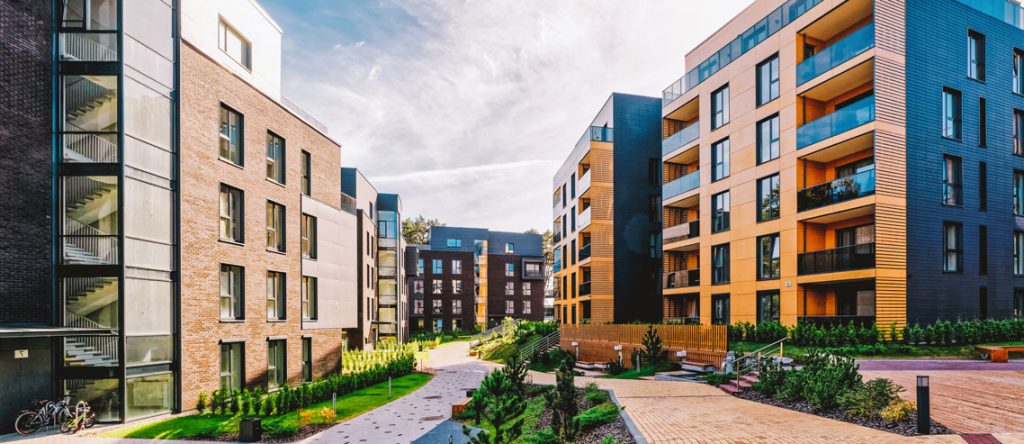 Buy-to-let properties can be a very attractive investment, but for it to be successful, interested investors should understand precisely how it works and what's involved in the buy-to-let property purchase and maintenance. An even more crucial aspect is understanding how to choose the right buy-to-let property to maximise your return on investment. Below, we will explain what a basic buy-to-let strategy looks like and share seven tips on what to look for in the buy-to-let property to ensure your property investment success! 
What is a buy-to-let property?
A buy-to-let property is a property you buy, intending to let it out to tenants and generate an income from renting it out. A very simplified process looks like this: 
An investor purchases a buy-to-let property.

The investor finds a tenant for the property.

Investor, now a landlord, receives a return on investment through rental income. 
Quite often, people who purchase a property intending to rent it use the monthly rental income to cover their monthly mortgage repayments, in reality, only investing the mortgage down-payment. When the property's value increases over time, the investor can then sell it for a higher amount than the original price, profiting from the overall transaction.
What to look for in a buy-to-let property
1. Property cost vs your budget 
The first step is to look at how much money you can afford to invest, both in the form of downpayment and if required,  to decorate or refurbish the property. Take into consideration all other potential expenditures, such as taxes and legal fees which should all be accounted for in the initial budget. Compare this to the investment property prices, and assume you may need approximately 30% down payment before securing a buy-to-let mortgage.  
Think of your buy-to-let mortgage payments in times when the property is not occupied, and as a general rule it is wise to have three months of mortgage payments in reserve to allow for times when the property is not let.  Also, take into account that general changes in interest rates might influence your mortgage rates and cost. 
2. Location 
Properties located either in the city centre, near transportation links, or in areas undergoing regeneration and with plenty of work opportunities have a higher chance of getting the best rental rates and being in general demand. The location also plays a role when you look at your real estate investment from the capital appreciation point of view.  
3. Projected rental yield
Rental yield is a measure of how much income your property will generate for you annually as a percentage of the property's value. One way to research it is to look at one of the popular renting websites in the location you are interested in and see the rental values for similar properties that you are interested in there. Based on that you can calculate your projected rental yield: Annual Rental Income/ Property Purchase Value. For more information on rental yield, please see our basic buy-to-let strategy guide. 
4. Have tenants in mind or research the rental demand 
Who would you like to rent your property to? Students, young professionals, families? Based on that, you can choose the size and location of your investment property. For example, if you would like to tap into the student let market, a property near or with good transportation to the education centres would be a good bet. However, it is also important to not be too emotional about who rents the property. Lettings agents will vet any potential tenant ensuring that they have the resources to pay.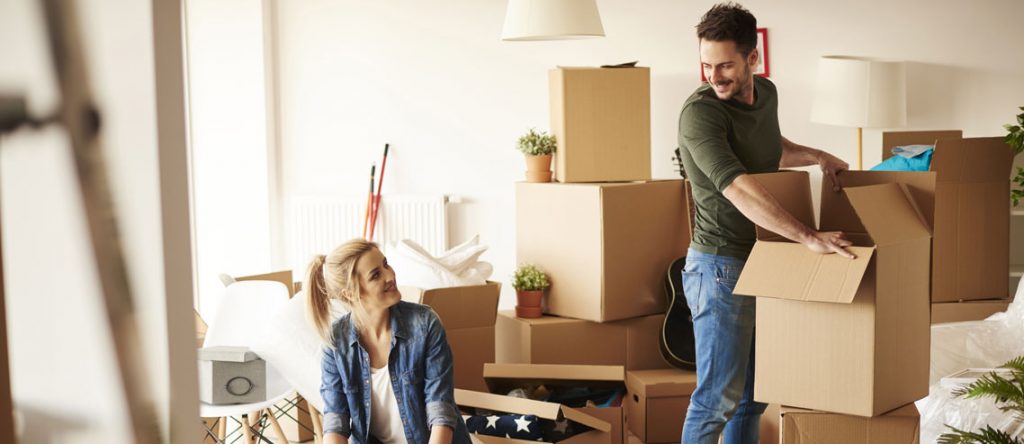 5. Buy-to-let property interior 
Depending on what your ideal tenants are, you should adjust the property interiors, too, and this mainly relates to whether to rent the property furnished or unfurnished.  While, of course, having a nice interior design will increase the chances of your property being rented out, spending huge amounts of your budget on the latest designer materials might in the hope to get a higher rent might not pay off. Keep the interior functional and pleasant to the eye and easy to fix and replace in case of any damages.  
6. Building amenities and maintenance
As much as the property's interior, the exterior, and overall appearance and convenience are important renting factors. Nice looking buildings, with on-site gyms or concierge service and shared spaces where tenants can relax, can be especially attractive to rent out although they may also command higher service charges which also needs to be taken into account.
7. Property appreciation rate in the location/exit strategy in the future 
While rental income might be your immediate goal, often people buy rental properties intending to sell them in the future for a profit. A good starting point here is to analyse the housing market of the location you want to purchase your property. Historical data can show you how fast (or slow) property prices rise in the area and by how much. Based on that, you can assume how much the property may be sold for in the future (add inflation rates to your calculation). Over time property tends to be one of the highest performing asset classes and as such makes it a very popular investment. 
Other considerations when purchasing a buy-to-let property
As with any investment, buy-to-let investment comes with certain considerations that any potential investor should be aware of. Apart from the obvious costs, such as the cost 
Investment risk 
As with any investment, there is an associated risk when buying a buy-to-let property. You might have overestimated the rental income you can generate or have no luck finding tenants, and these are just two examples of how this can affect your investment return. 
Cash savings to pay the mortgage 
In relation to the above point, a smart move would be to ensure you have enough cash savings or another source of income to cover the mortgage in a citation where there might be no tenants to cover these costs. This was touched upon above and we recommend having a reserve of three months of mortgage payments to cover any voids.
Taxes 
Depending on where your investment property is located, you might be exposed to certain types of property taxes, such as stamp duty land tax, that you should research and see if it fits into your budget. You might also be charged additional tax on the rental income and capital gains tax when you decide to sell your property. 
Obligations 
Usually, landlords are responsible for repairs and maintenance, such as electrical problems, water pipes fixing etc. Bear in mind that these may be expensive repairs, and you should budget for any unexpected repairs. New build properties in the UK come with 10-year structural warranties which can give some peace of mind to potential purchasers.
Other fees 
In the process of purchasing any property, there is usually a solicitor involved who is responsible for the conveyancing. Additionally, you may want to order a property inspection survey before buying it to ensure there are no issues with it. If you decide to hire a letting agent to manage the property rental, you should account for his or her fees, which depending on the country or even agent, may range between 10% to 20% of the monthly rental price. 
Summary of what to look in a buy-to-let property 
What might initially seem like straightforward property investment, there are many factors that could potentially influence your buy to let success and make the investment process harder than it may initially have been expected. 
You can also consider working with experienced investment property advisors, such as our team at Lifestyle Property International. Our services include sourcing properties from the most renowned developers in the UK, Australia, Portugal and Germany, that have a successful track record of rentability and capital appreciation over time. We also research the housing markets and the properties themselves to ensure that the property investments we offer will bring the best results to our clients. For more information, please contact us today.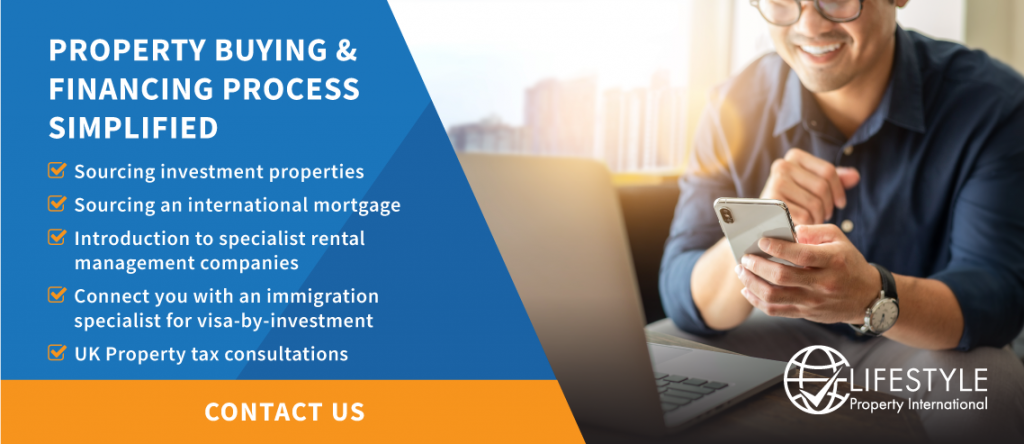 Author