Canberra property investment and Australian housing market overview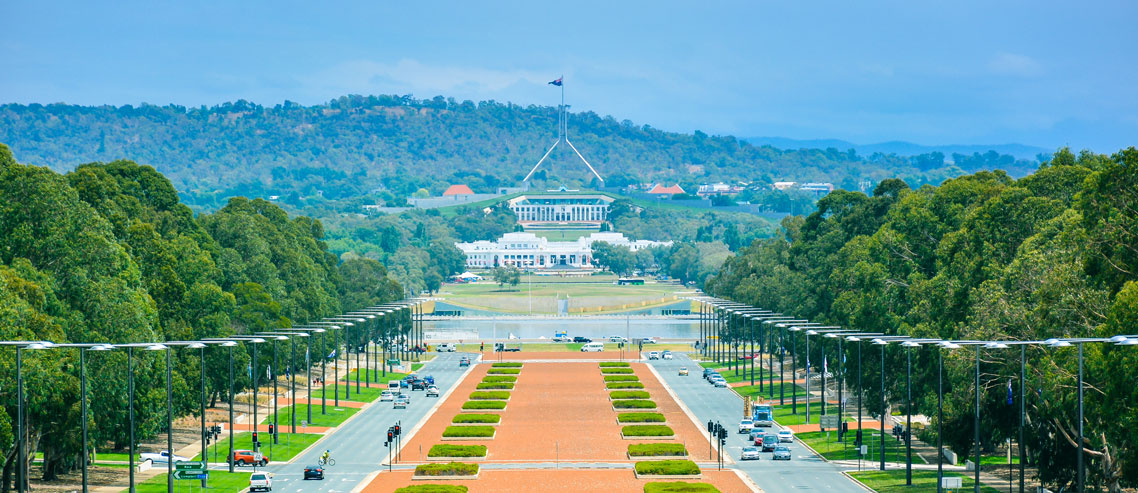 Ranked as the world's most liveable city, Canberra is a safe, friendly, convenient and multicultural environment to study, work and live. As the national capital, Canberra is not just the seat of government, it is also home to some of the most impressive national establishments, cultural attractions, research and academic institutes. This article is for those looking to buy or invest in Canberra properties, as it introduces the city's features and talks in detail about Australia's and Canberra property investment. 
Canberra property investment overview: About Canberra
Canberra was established and designed as a garden city in 1913. It is a city of unspoilt nature reserves, contemporary dynamic urban spaces and bustling precincts with seamless integration of developed and natural elements. With a population of 426 000 people, Canberra is Australia's 8th largest city, providing all the excitement and advantages of city living, without the traffic, pollution and stress of other Australian cities.
Efficient transportation network
In Canberra, residents spend less time commuting and more time living – the new light rail network is part of an integrated and connected public transport system which makes getting around easy and quick. By car, everything is within a 30-minute drive. There are also multiple choices for leisure facilities, Australia's highest mountains and ski slopes, pristine beaches, vast bush landscapes and other big cities are only a few hours' drive away.
Australia's housing market is growing
The momentum continued to build across Australian housing markets in February 2021 as values rose at the fastest rate in 17 years. According to Corelogic, national property values in Australia surged 2.1% higher in February – the largest month on month rise since August 2003 due to record-low mortgage rates, improving economic conditions, government incentives and lower supply levels. Australia's housing market is trending very positively, with prices rising across each of the capital cities in a growth phase not seen since 2009-2010 when post-global financial crisis stimulus fuelled the demand.
Canberra's economy is stable and rising
Canberra has one of Australia's most resilient economies with the highest average income and lowest unemployment in the nation. There are one million-plus people in the ACT region, and the population growth is 1.9%, the fastest in Australia. 35% of Canberra residents were born overseas. Canberra has the highest average income, the highest level of education, the most substantial jobs growth and the lowest unemployment in Australia, and one of the world's safest cities, with very low crime rates.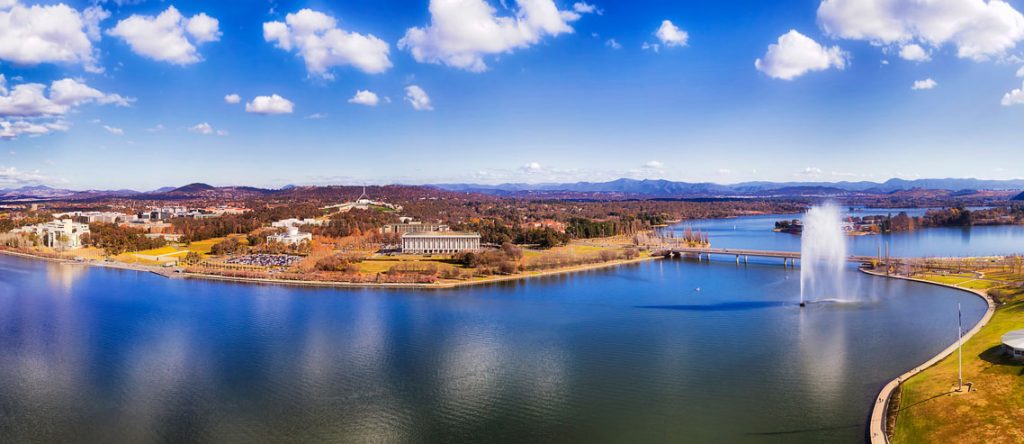 Innovation city 
It is a place to be for innovators, technologists and entrepreneurs and as the centre of government, Canberra provides opportunities for innovative policymaking and start-up development. The University of Canberra and the Australian National University, and other world-ranking research and tertiary institutions offer access to the brightest researchers and academics.
There are several key growth industries in Canberra renewable energy (100% renewable energy powers the city aiming to reach zero emissions by 2045), health and sport science, space science, information technology and cybersecurity, agricultural technology and environmental sciences. 
Major employers based in Canberra include: 
ANZ Bank and Commonwealth Bank of Australia; 

Accenture, Deloitte;

Hewlett Packard Enterprise, IBM;

KPMG, PWC;

Australian Government Department of Defence, ACT Education Directorate, Planning & Land Authority, Public Service Treasury Directorate, Australian Taxation Office, Commonwealth Scientific & Industrial Research Organisation.
As a major employment hub, investors looking to buy-to-let in Canberra can estimate that there is and will be a strong demand for renting apartments, be in the city centre, or in Canberra suburbs. 
Canberra's lifestyle
Canberra is a progressive, vibrant and beautiful place to live. No matter what your interests are, there is plenty of entertainment. All you need for a comfortable life is within easy reach. You are only ever 30 minutes' drive from the city, and each of the suburban town centres is bustling with cafes, shops and services.
Much more than just Australia's capital, Canberra was ranked 3rd best city to visit in Lonely Planet's Best in Travel 2018 and the OECD World's most liveable city in 2014. Canberra is a beautiful place to explore and has an easy lifestyle and a strong community vibe.
Canberra has a great variety of bars, clubs and pubs and many sporting venues. Canberra is home to 7 National Sporting Teams, and the UNSW Manuka Oval is the home of International Cricket and AFL games. With 58 Museums and Galleries in the ACT region, there is always something to visit.
Canberra is just a short drive from stunning coastlines, national parks and world-class ski fields when an escape is needed. Living in Canberra gives you easy access to the picturesque Brindabella Mountains to the west, Sydney, an easy three-hour drive to our north, world-class ski-fields to the south and a stunning coastline two hours east. The region is also famous for its vast selection of vineyards, with 140 vineyards within 35 minutes from the Canberra CBD.
Global transportation centre
Transport options have never been more accessible for residents in Canberra. From the city, it only takes only 30 minutes to Canberra International Airport with 800 flights per week to all Australian cities and internationally in normal times. While right now, travel is restricted, Canberra is normally connected to the world by 14 international flights each week. It is less than two hours by plane from eastern Australian cities like Sydney, with multiple flights and daily flights to Adelaide, Brisbane and Perth.
Australian housing market: A positive outlook
From the graph below, Canberra has the second-lowest vacancy rate in the country and also the highest apartment Gross Rental Yield amongst all capital cities. With the 0% foreign ownership surcharge on stamp duty, it is the most attractive capital city for overseas investors, and the stamp duty is claimable for the buyers. With a stable population and labour force growth trends, it is an excellent city to invest in.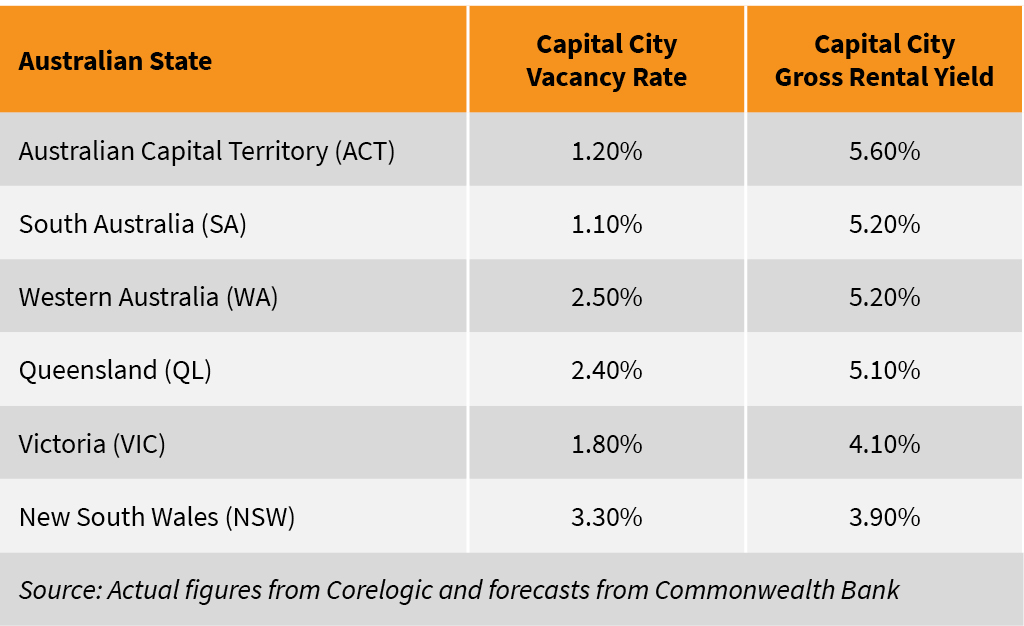 See also the average monthly asking rental values for city apartments in the table below. Canberra rents have been stable, unlike Sydney and Melbourne and actually increased slightly during 2020.
House prices forecast in Australia 
Going forward, see also the current forecasts for 2021. Commonwealth Bank says Australian property prices have held up better than expected and should rebound strongly in the second half of 2021.
Is now a good time to invest in a property in Canberra?
Canberra's housing market has navigated the Covid 19 period with hardly any disruption. The strong public service employment base has resulted in minor job losses compared to those seen in the private sector. Canberra has been better placed economically, buoyed by the public sector and industries reliant on government spending. 
Housing values have been rising for 19 months in a row, and the quarterly trend in home sales is 4.2% higher than a year ago, demonstrating a lift in demand while advertised supply levels have dropped by 31% relative to last year. Market conditions have pushed housing prices 11.3% higher over the past year, while apartment values increased 5.2% across Canberra's sub-regions.
Canberra has been one of the top-performing capital cities in Australia for property investment. According to Allhomes' research on Canberra' property market, house prices have increased by 300% since the year 2000, and apartment values have increased by 190 % over the period. The Canberra property market is a unique, stable, and positive one and certainly worth considering for long-term capital growth and rental yields.
Contact us for a chat to find out in details whether Canberra and Canberra property investment is the right choice for you.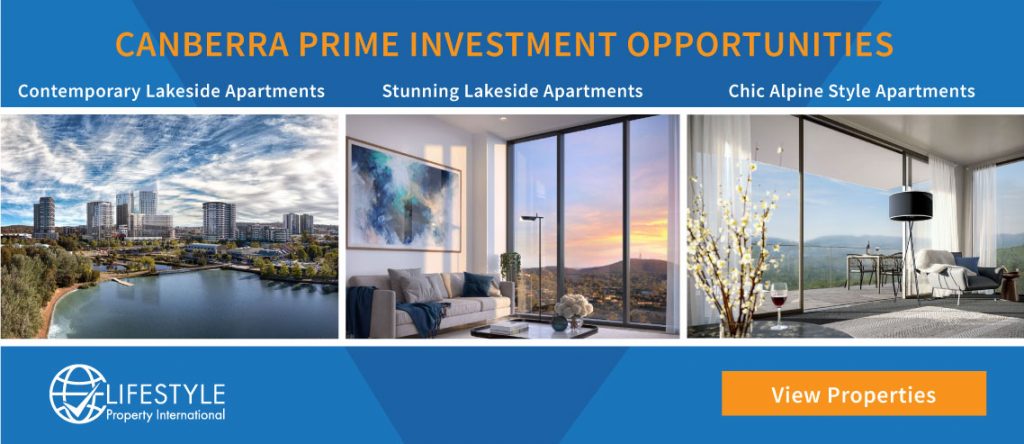 Author