5 reasons to hire a property investment consultant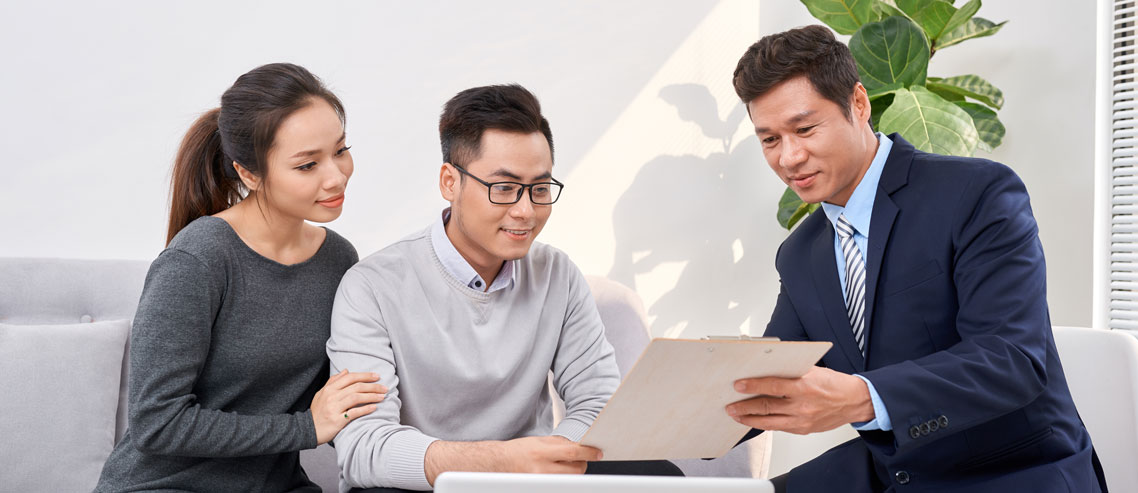 There are many ways to begin to build your property investment portfolio, but it is important to understand the basic elements of the property market before you begin. However, it is never advisable to try and do everything yourself just to keep costs low. Employing a reputable property investment consultant will save you stress, time, money and paperwork and provide you with support through to completion every time. Lifestyle Property International aim to simplify the buying process to allow you to focus on what you do best in your own occupation. Before we begin, I suggest that you consider the following 5 key factors:
Objectivity – Decision making without emotion
Research – There is no shortcut to experience
Mortgage Finance – Making the deal work
Paperwork – Save the stress and get it the right the first time
Understanding the Risks – Caution is the key
Objectivity
The worst thing that you can do when making any investment is to act in response to emotions. Whilst experience and gut feelings can be a good guide when making a decision it is often hard to separate emotions from the business of accumulating wealth through property. A professional property consultant will conduct a full review of your situation and personal finances together with your plans for the future before making recommendations, free from emotion, to ensure you make a good investment in line with your objectives.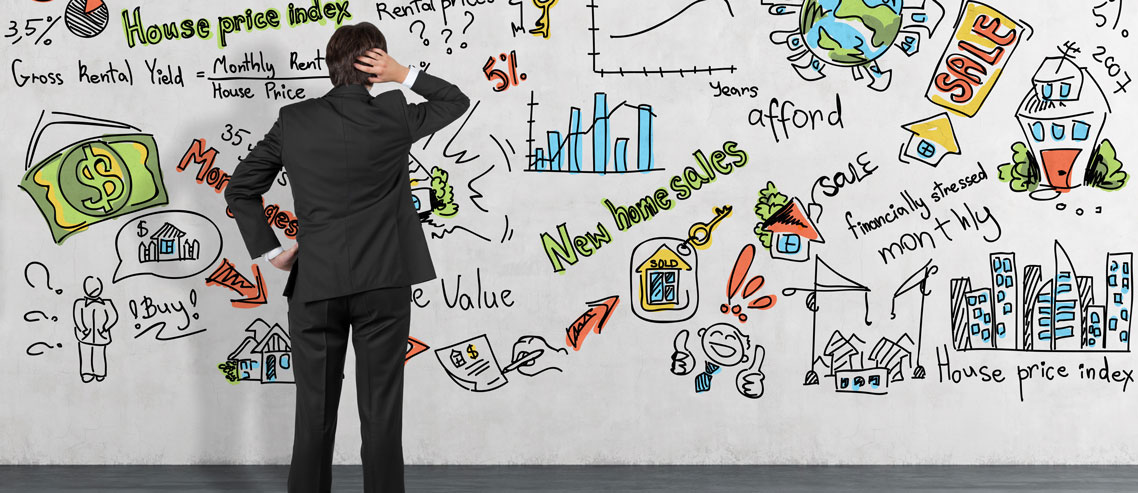 Research
While there are often opportunities that represent better returns than others, there is no such thing as a deal that cannot be missed. Purchasing property is a significant financial commitment that is a long-term business and not one to be undertaken without adequate research. Your property investment company and consultant should be chosen based on their reputation and long-term experience in different property locations.
They will have already conducted thorough research on certain selected opportunities but will always be ready to meet any specific needs outside of the current developments on offer. Experienced property consultants will be conversant with the developers and available properties in any specific area, conducting due diligence on your behalf before you commit yourself. They have access to all relevant data relating to potential capital growth, rental yields, locations and the best available property in any development. After an assessment of your goals, they will provide you with all available information with recommendations before you make any decisions.
Mortgage Finance
Raising funds for your investment is another area where your property consultant can assist. Often, as in dealing with Lifestyle Property International, there are mortgage advisors within the company who will be able to advise on the best buy-to-let mortgages and how you can raise funds to start your property portfolio, how much it will cost and the lender options available for any specific market.
You will need to decide where the funds will come from for deposits, which is sometimes the re-mortgage of an existing property or a suitable investment. It is always necessary to consider affordability to ensure that you do not run short of accessible funds whenever raising cash from existing properties – property investment is not risk-free, so you do need to think carefully and seek professional advice.

Your mortgage or property consultant will also be able to advise you on other costs involved with the purchase of a property such as Stamp Duty Land Tax (SDLT), legal costs, insurance and other taxes as well as the likely rental yield so that you can calculate if the return meets your expectations and to allow you to budget accordingly.
Paperwork
All property purchases have a considerable amount of paperwork involved which can be complex and time-consuming. Your property consultant is familiar with both legal and financial documentation which is required and will hold your hand right through the process. They are there to answer your questions and assist you to take care of all the bureaucratic work involved in the transaction.
On completion of the property purchase, your consultant will help find the best management agent for your property to ensure a profitable and stress-free tenancy, whilst you are free to continue to grow your property portfolio.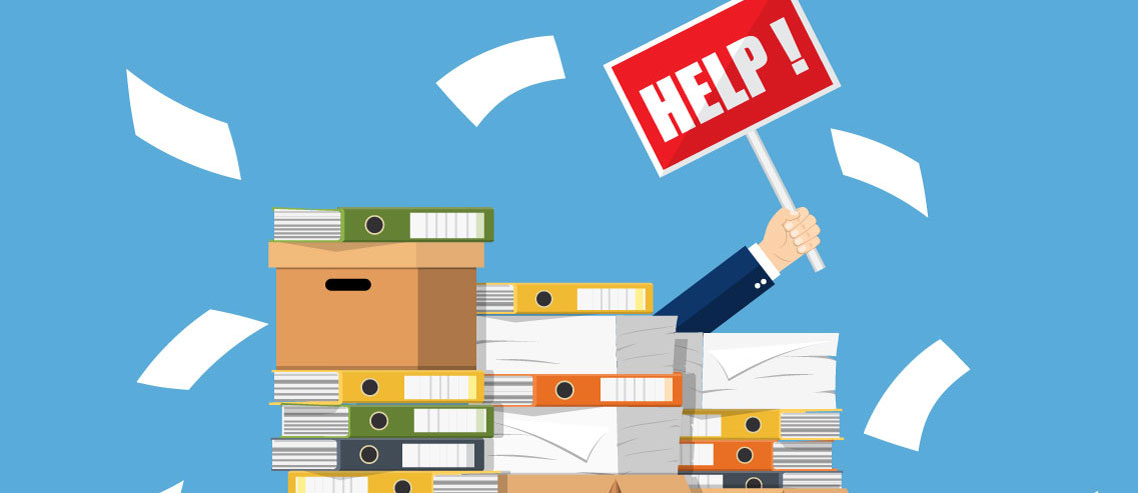 Understanding the Risks
As I mentioned earlier there are significant risks associated with the purchase of investment property. As part of the Lifestyle Property International compliance process, you will need to complete a risk profile questionnaire, which details your financial and personal situation. It is important to remember that this assessment is the basis of any guidance given by your property consultant and must be as complete as possible to ensure that you get the best advice.
Property investment consultants insights
Property investment factors –interest rates
One of the key areas for investors to consider when they are purchasing property in 2021 is affordability. Whilst interest rates for many years have remained low, this will not remain the situation in the future. At some point, interest rates will rise and your property's rental may not increase at the same rate. This could cause many investors to have a cash flow shortage, particularly likely if the property is not rented for a period of time.
Many older investors remember the situation in the '70s and '80s when inflation was rampant and interest rates exceeded 15%, resulting in many foreclosures. In more recent times the global financial crisis of 2008 has kept rates consistently under 6% but this followed a four-year period when interest rates rose significantly to curb an over-inflating economy. In July 2003, mortgage interest rates stood at 3.5%, up to 5.75% by July 2007. Following the Covid-19 global pandemic, the Bank of England has reduced the base rate to 0.10%, a historic low.
New home buyers who have mortgages at a fixed rate have enjoyed interest rates which have been very low. History is not always a guide to the future, but for safety and financial security, it is always prudent to factor rising interest rates into your plans, to ensure that affordability does not become a problem when interest rates rise, as they inevitably will.
Related: Best City in the UK to Invest in 2021
Property investment factors – your financial goals
History also shows us that astute investment in property can help you meet your life goals such as the funding for your children's education, to secure the sort of retirement you want and provide financial security. See in the table below how property prices have grown during the past 25 years with the Halifax reporting that their House Price Index in the United Kingdom rose 9.5% over 12 months to May 2021, the most in nearly seven years. Owning an investment property offers you an asset that appreciates in value over time, which you can later sell to fund whatever it is you need.
Halifax House Price Index 1995-2021

So, are you ready to make your first property investment?
Engaging a property investment broker can give you a better understanding of the property market you are interested in entering without fear of being pushed into a purchase of any selected one property from one developer, as may be the case with agents. Investment property consultants work with multiple developers, and in the case of Lifestyle Property International, in multiple countries, such as the United Kingdom, Australia, Portugal and Germany.
Lifestyle Property International consultants work on your behalf, and they share their wealth of knowledge with you during a one on one consultation, and in this blog.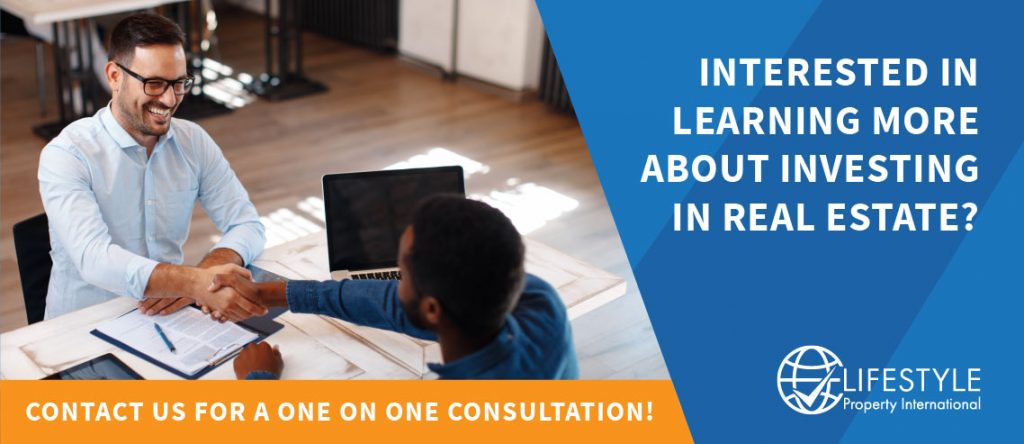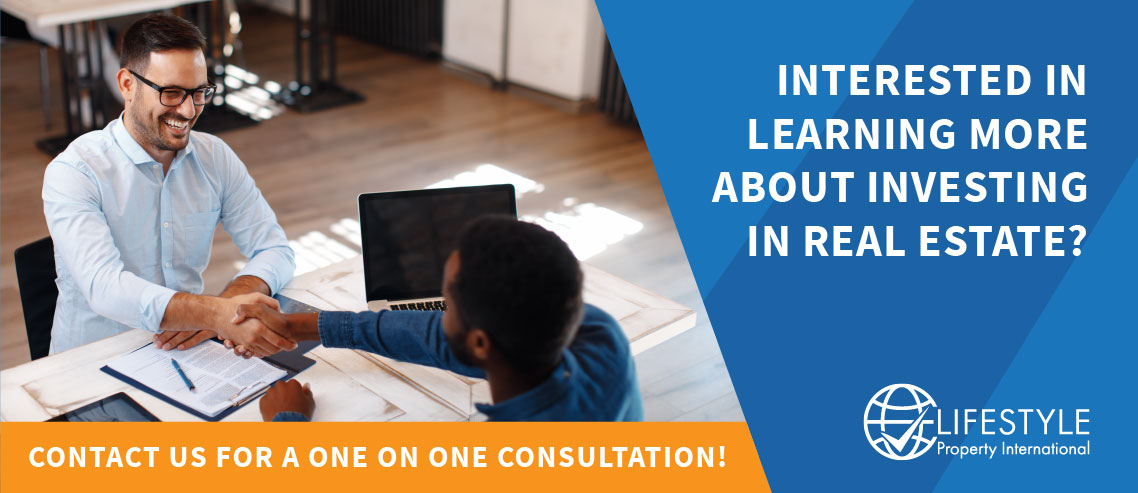 Author