Why invest in property in Portugal?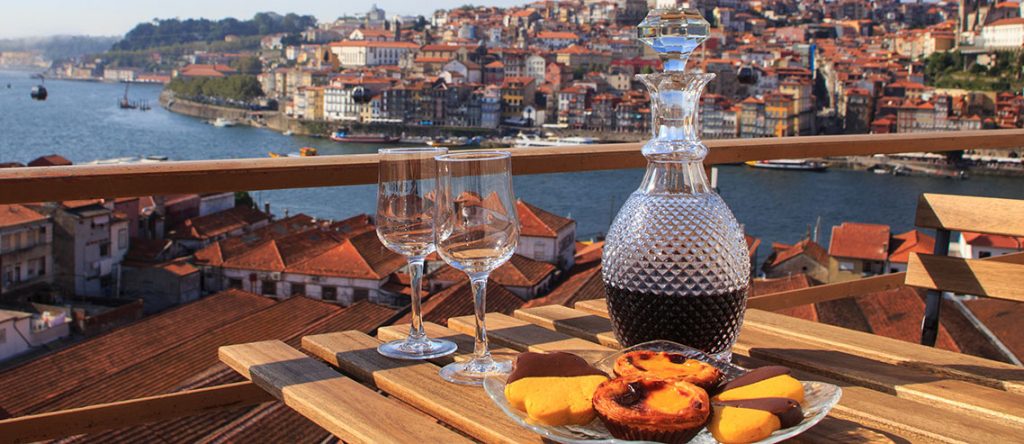 The long thin edge of the Iberian Peninsula might seem always to play second fiddle to Spain in investor's minds, but the opportunities there are endless. Portugal, besides having a stable economy, visa and tax incentives for investors, is most of all a stunning place to live. We will look at where the best locations to live and invest are later, but first, let's look at the reasons as to why invest in property in Portugal?
Portugal "Golden Visa"
One of the most popular reasons why foreign investors want to buy property in Portugal is the "Golden Visa". The 2008 financial crisis hit Portugal as hard as the rest of Europe, but in 2009 Portugal introduced a raft of regulatory changes which benefited both EU and non-EU citizens. Primarily aimed at attracting new residents with tax incentives, the result of these changes is the 'Golden Visa'. The visa offers permanent residence to non-EU citizens who maintain their qualifying investment for a minimum of five years. That investment must be above EUR 500,000 in a property that is over 30 years old or in an area undergoing regeneration. According to SEF, since starting the program, over 9500 Golden Visa permits have been issued, with 90% of the investment capital allocated to real estate.
Why is Portugal a good place to invest in property? 
Both Portugal's economy and real estate markets are performing well, even during the pandemic, and the outlook for the future remains positive. Portugal has a high ranking on most' ease of doing business' lists and is widely considered a safe place to live and travel. Consequently, the upward trajectory of Portugal's status as a place for serious property investors to consider will continue. Also, there are no restrictions on foreign property ownership in Portugal, and transaction costs are generally low. 
Portugal investments in numbers
According to UNCTAD's World Investment Report 2020, Foreign Direct Investment flows to Portugal increased to USD 8.2 billion in 2019, from USD 6.7 billion a year earlier. Those numbers have been trending upwards for the last four years consecutively. According to Santander, the number of Greenfield Investments increased from 96 in 2017 to 166 in 2019, with the value more than doubling to USD 3.5 billion in that same timeframe. Portugal's credit rating established by Standard & Poor's is BBB. Moody sees an upward trajectory as the country remains economically stable. 
Portugal offers tax incentives to foreign investors
If you were to fall under Portugal's 'non-habitual residents' (NHR) scheme, you would enjoy special tax benefits as a new resident for your first ten years in the country, given that you spend at least six month's each year in Portugal. The flat income tax rate of 20% is already an incentive on its own. Still, this tax rate is even lower, especially if you're looking for buy-to-let in Portugal, as the income from a rental property is taxed at 15%. There is also no inheritance tax, gift tax or wealth tax in Portugal for non-habitual residents.
Portugal property value increases, but the cost is still lower than in other parts of the EU
With the combination of the above-mentioned regulatory changes and councils' efforts to make real estate a more attractive prospect, Portugal has seen property values increase every year since 2014. However, the cost of real estate remains around 30% lower, on average, than any other Western European country. There is a strong expectation that housing prices will continue to rise, and whilst the Euro retains its current weakness, all the numbers point to this being an ideal time to invest in real estate in Portugal.
Real estate yields
Data from INE (Institut National de Statistics) states that 57% of homes were purchased by foreigners in 2019. According to JLL, Lisbon's residential rental yields are on average above 3%, and in Porto, 4%. The rental yields can be even higher, depending on the investment property's location in the city. Regulations that protect buyers allow for a one-month timeline between agreeing on a deal in principle and taking possession of the keys, so once you have picked your preferred location, you can move very swiftly.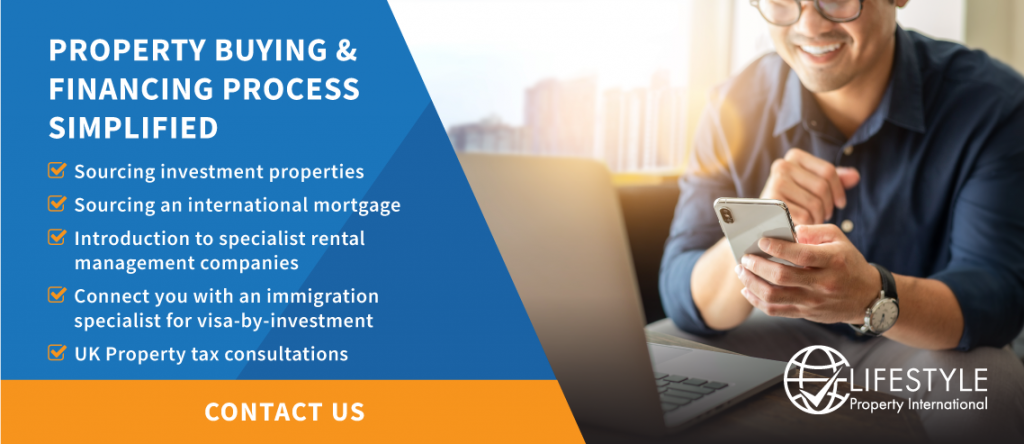 The short-term rental market in Portugal
Short-term rentals are becoming increasingly attractive, with old town neighbourhoods in Lisbon and Porto offering Airbnb-style holidaymakers opportunities for both locals on weekend getaways and foreign guests on longer trips. Also, the 300 days of sunshine that Portugal receives a year guarantees that those seeking a better climate will come for both long and short stays. 
Startup and technology hub 
Portugal has pitched itself as a hub for new-age technologies and workers in the digital economy. The low cost of living and compact centre of Lisbon blends perfectly with the start-up lifestyle. In Porto, both Google and Amazon are negotiating to establish centres there. These new job openings can attract young workers, who will be likely to rent apartments in these cities. 
Portugal – an ecological pioneer 
Over half of Portugal's electricity comes from renewable energy sources, such as biomass, hydropower, wind power and solar power, with numbers rising as high as 60% during extended periods over 2020. Lisbon was one of the first cities in Europe to set up a network of electric car charging stations. Portugal is planning to close all of its coal-producing facilities by 2030 and become almost entirely dependent on renewable energy in the incoming years. 
Where to invest in property in Portugal?
The three main areas to consider for property investments are Lisbon, Porto and the Algarve. 
Lisbon
Lisbon, the capital, has all the facilities available that you would expect from a major city. The quality of life here and the atmosphere are wonderful, making Lisbon one of the best places to buy real estate in Portugal.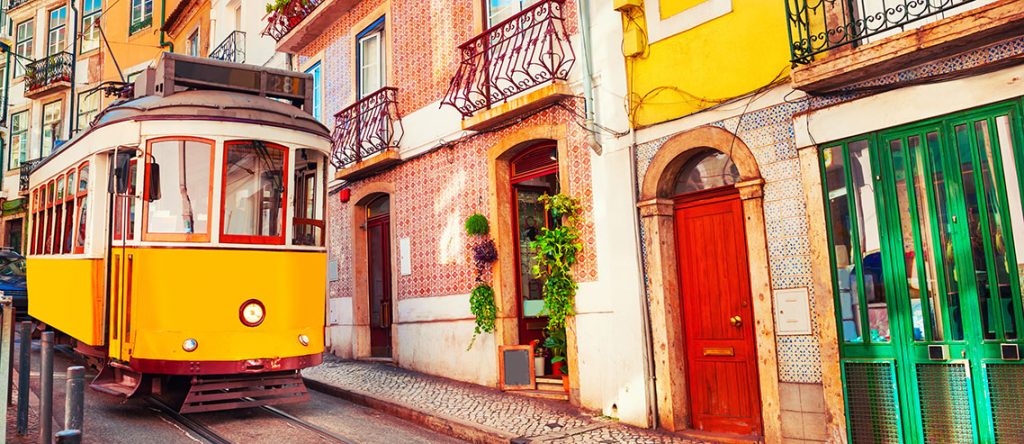 As a truly European capital, the city offers diverse cultural activities such as concerts, theatre (the Teatro Nacional de Sao Carlos is a 201-year-old theatre), art museums, and music festivals. For leisure activities such as football Sporting Lisbon play at the impressive Jose Alvalade Stadium. Lisbon is also home to many gourmet restaurants, countless bars and pubs, and everything is easily accessible on foot, by bus or car.
Lisbon is renovating old neighbourhoods and allowing long-term rentals. Entire quarters of the city that were once left dilapidated have been bought wholesale, often by foreign investors, and transformed into chic destinations. 
Porto
Porto is the second-largest city in Portugal and one of the Iberian Peninsula's major urban areas. According to Wikipedia, Porto city is small compared to its metropolitan area, with 237,559 people. In comparison, Porto's metropolitan area has an estimated 1.7 million people. The region has a strong industrial and agricultural base, famous for Port wine (also known as Vinho do Porto), produced in the Douro Valley of Northern Portugal. Porto residents enjoy a high quality of life, a stable social climate, low labour costs, top talent, and good communication and infrastructure links.
The city is further investing in regeneration and is attracting investors from all corners of the world. Porto has been compared to the capital Lisbon 5-10 years ago. In Porto, investors can expect to achieve the highest capital appreciation in Portugal as the city still enjoys low prices per square meter with a positive upward trend. 
Thanks to the low-cost airlines, Porto has almost tripled the number of tourists. 13.1 million passengers passed through the new modern airport in 2019, with 37 airlines operating 145 routes and flights to 22 countries in normal times. Porto has a diverse and extensive transport system, but you can easily explore it on foot, take a bus or a local taxi to reach its extensive amenities because the city is small.
Algarve
The Algarve lies in the south of Portugal. It has a population of c.450,000 permanent residents according to Wikipedia, and incorporates 16 municipalities. The region has its administrative centre in Faro, where both the region's international airport and the University of Algarve are located. Tourism is an essential part of Algarve's summer economy.
The Algarve has a popular summer rental market. Long-term rentals represent a small percentage of the total rental market offering private apartment and villa rentals. 
The primary mode of transportation throughout the Algarve is public transport, with buses running at frequent intervals throughout the area.
Portugal housing market outlook
Portugal's housing market, despite the pandemic, remains strong. The increase in house prices is now moderating, as the COVID-19 pandemic has adversely affected the country's overall economy.  Instituto Nacional de Estatistica (INE) data states that compared to November 2020, residential property prices in Portugal rose by 6.32% to a median price of €1,144/square meter (sq.m.). This is a significant slowdown from the previous year's 11.16% growth. In the Lisbon metropolitan area, property prices were up by 5.83% in November 2020 from a year before to a median price of €1,507/sq.m. 
As the news of Portugal's tax incentives and still relatively low-priced real estate continues to spread, the value of the country's real estate will continue to rise. By comparison by the property type, apartment prices rose by 7.1%, while house prices increased 4.61%.
Covid-19 and the positive outlook for the future
During the first three quarters of 2020, demand weakened due to the pandemic. According to INE, the total number of housing transactions in Portugal fell by 7.7% y-o-y to 122,066 units, while the value of transactions was almost steady at €18.65. According to Banco de Portugal, the Portuguese economy declined by a massive 8.1% in 2020 from a year earlier. However, the economy is expected to grow by 3.9% in 2021 and by another 4.5% in 2022.
Is now a good time to invest in property in Portugal?
Portugal has much to offer investors looking for better than average long term capital appreciation combined with excellent rental returns. With currently lower than usual house prices in Portugal, tax incentives and visa-by-investment opportunity, foreign investors who want to enter and live in the EU this way, or even European citizens looking for diversification in their property investment portfolio, should take a closer look at what Portugal property investments have to offer. 
To learn more about Portugal property investments and the buying process, please contact a Lifestyle Property International expert for an initial consultation if this is the right location for you. 
Author