Top 5 reasons to invest in Birmingham properties in 2021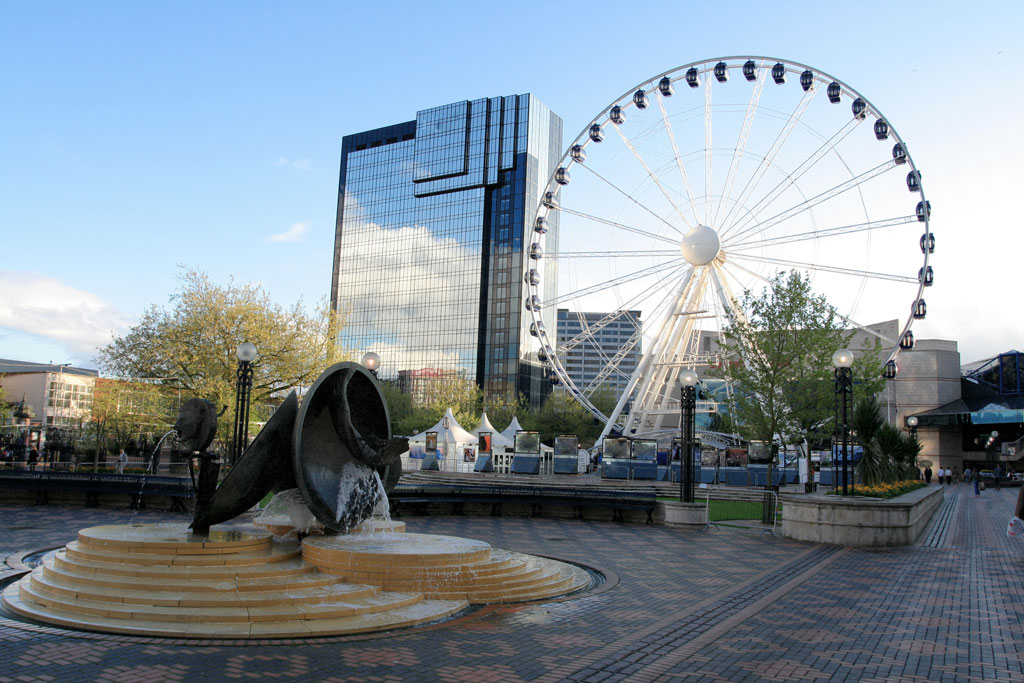 Birmingham has been on the mind and mouth of investors interested in buy-to-let properties in the UK for several years. Known for its high quality of life, with the benefit of a 60% lower cost of living than in London, the overall city's growth and development makes Birmingham an exciting property investment location. Birmingham is the UK's largest city outside London and following it's Big City Plan – now also undergoing widespread regeneration and modernisation, making it a truly world-class city. Birmingham is expected to see high property appreciation levels over the next few years, making it a prime property investment location. However, what exactly makes Birmingham an excellent property investment location? Here are the  top 5 reasons to invest in Birmingham properties in 2021: 
Birmingham's status and location 
Birmingham is the UK's 2nd largest city and the largest city of the West Midlands, one of England's principal industrial and commercial areas. It's also worth noting that Birmingham has been named the most investable city in the UK in a recent survey. This showcases investor's moves towards more regional property markets amid the major markets' saturation, for example, London.
Prime location 
Conveniently located only 1 h 30 minutes by train from London, Birmingham also has excellent connections to almost every part of the UK. With the building of the new HS2 low-carbon, high-speed railways system, a journey from Birmingham to London will take only 45 minutes, and this route is expected to be finished between 2029 and 2031. Birmingham also has an international airport, and in the pre-Covid-19 times, it handled 12.7 million passengers in 2019. 
UK's 2nd largest economy hub
Birmingham and the West Midlands are among Europe's largest and fastest-growing Business, Professional and Finance Services (BPFS) clusters. Companies such as HSBC, Lloyds Bank, Deutsche Bank and PwC, are among almost 43,000 other Business, Professional and Finance Services, giving employment to 321,000 people. 
Career opportunities in Birmingham
Another, sometimes unknown fact is that Birmingham has an extensive MedTech companies presence. There are plans for establishing a healthcare technology campus in the city, which is expected to create thousands of jobs. The abovementioned HS2 project itself created civil-engineering and construction jobs and will continue to do. Industries such as the IT, education, wholesale and retail and health and social care sectors will see a growth in job demand in the city. 
Growing (young) population
In 2021, the city's population is estimated at 2,626,374, whereas in 2011, the population census stated Birmingham population was 1,137,100. The large student population in the city – more than 110,000 – is a significant factor in Birmingham's status as the youngest city in Europe. Data shows that over 50% of the student graduates stay in the city. These young professionals will be looking to rent homes, which pushes demand for investment properties up. 
Many of the latest Birmingham's residents have moved here from London. With the cost of living in Birmingham being much cheaper than in London (including rent or buying properties), multiple career opportunities, an ability to live closer to the city centre, and easy and quick access to London, it is no wonder that in 2018 alone 7,771 Londoners moved to Birmingham.  
High rental yields compared to other major UK cities 
There is no doubt that Covid-19 influenced the housing market incredibly. People who have lost income have looked into moving to the countryside or decided to flat-share, driving overall rental prices down, especially in cities like London. However, despite that, Birmingham rental yields are still strong and remain at high levels compared to other major UK cities. London's average rental yield in 2020 was below 4%, while Birmingham's properties – depending on the location and size can get you on average a little over 5%.
Experts predict that Birmingham's rental prices will increase in the coming years faster than in any other part of the UK. Be it due to the expected new property developments and regeneration projects the city is currently experiencing, increase in young population demanding flexible urban living, and an overall shift in how we live and work (post) Covid-19. 
House prices are expected to rise in Birmingham
Last but not least, let's talk numbers and reports. According to JLL's UK Residential Forecast Report, Birmingham house prices are expected to have a substantial price and rental value growth over the next five years, with changes to be noticeable from 2022. With the arrival of the Covid-19 vaccine, experts predict that the movement and interest in the Birmingham housing market will increase the housing prices. For Birmingham, 2021 will remain a year where the house prices and rental values will remain steady. In 2022, however, we can expect house prices going up 4% and rental value increasing by 3.5%, which is excellent news for early-stage investors. 
Should you invest in Birmingham properties in 2021?
Birmingham is, and always will be, a key market for investors in UK property. Birmingham's ongoing new developments and regeneration projects, lower than London's costs of living, excellent education base, convenient location, and substantially lower property prices than in London, or Manchester, make Birmingham an attractive city to buy an investment property. 
Birmingham can be an excellent choice for property investors, and Lifestyle Property International have options to suit all budgets. To get a complete picture of the particular investment opportunities, contact Lifestyle Property's experts today!