UK expat mortgage for buy-to-let explained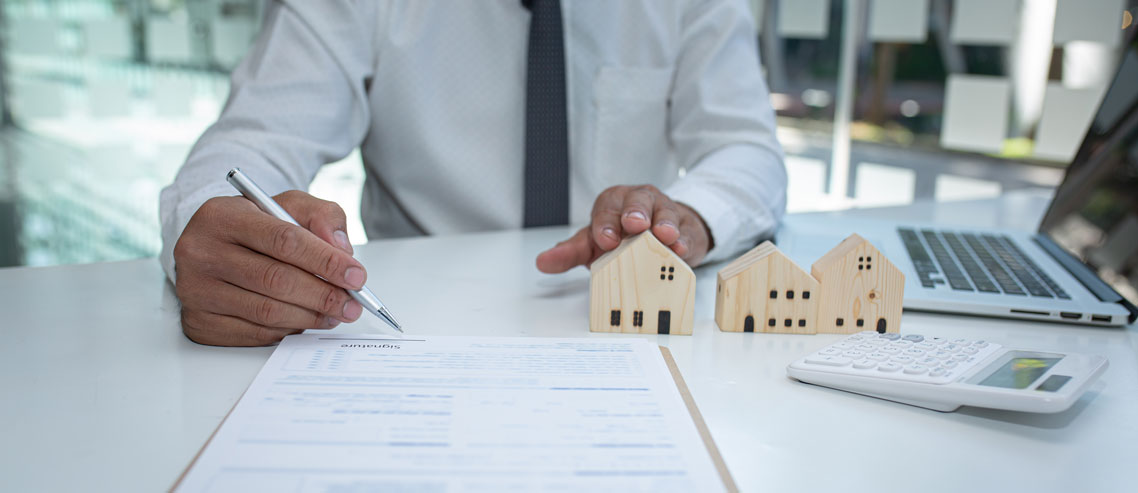 Financing a property abroad can at times appear to be difficult, and require specialist knowledge or assistance.  Expats or foreigners considering a property purchase in a foreign country often don't know where to start, let alone successfully secure mortgage terms. That's where using the services of a mortgage broker to procure good terms for a UK expat mortgage comes into play. The process will be quicker, and you will be able to choose between different lenders and financing options you might not have thought are available before. 
Please note that in this article, we are referring to the UK-centric expat or international mortgages. Lifestyle Brokers – our international mortgage division – can help with finding our clients mortgages for all nationalities and in most countries – if you need help or simply a consultation, please get in touch with us. 
What is an expat mortgage?
An expat mortgage is a type of mortgage for which you apply to purchase a property (in the UK) from another country. It is a loan for a property in a country other than where you live. Even if you are a citizen of the country where you are looking to secure an international/expat mortgage for a property, if at the moment of application you are living and working abroad, it will be treated as an expat mortgage. 
Can foreigners get a mortgage in the UK?
Yes, foreigners can buy property in the United Kingdom without any restrictions, and as such, foreigners can also get a mortgage in the UK to finance their property purchases. However, buying a property in the UK as a foreigner may expose you to some higher taxes, such as a Stamp Duty Land Tax surcharge, and to less desirable mortgage rates, as foreign investors may be considered by the bank as riskier than someone living and working in the UK.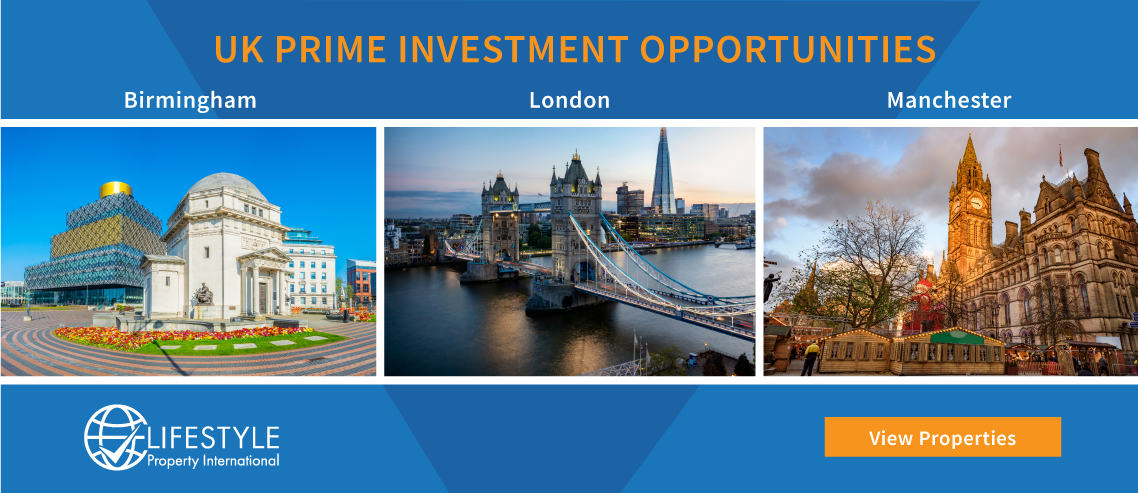 Can British expats get a mortgage for buy-to-let?
Yes, British expats living abroad can definitely get a buy-to-let mortgage! British expats may be earning more when living abroad than what they would make back at home. With their disposable income, they frequently chose to buy property in the UK, often to use it as an additional retirement income, as a means to fund their children's education or simply to move there when they move back to the UK. However, securing a mortgage when you reside in a different country might be more challenging, even if you are a UK citizen. This is because UK lenders will look at your current country of residence, and you can expect stricter identity and proof of income checks. Moreover, due to stricter anti-money laundering rules, and the potential for exchange rate fluctuations this may make the whole process longer and more complicated. 
How much deposit do I need for an expat mortgage?
Every country has its own rules and regulations concerning mortgages and interest rates. For the UK, there is a difference between residential mortgage rates and buy-to-let mortgage rates. 
Most lenders will offer better (lower) interests rates and lower deposits of 5%-10% of the property value for residential mortgages – that is, for a property that will become your residence.  These mortgages are regulated mortgages and are seen as highly desirable for people to have as it is beneficial in the long term to own your own home.  For this reason, governments encourage banks to have more favourable terms, which helps people to own their homes and could be considered to be a stimulus for the housing market as a whole. 
In contrast, banks and other lenders will require more significant deposits of 25% – 30% for an investment property, and the buy-to-let mortgage interest rates will be higher. When it comes to investment properties, the larger deposit you have, the more potential borrowing options you have and interest rates may also fall as you are considered to be less of a risk to the bank when lending.
Loan-to-value
Loan-to-value is the amount you borrow calculated against the appraised value of the property.  The loan-to-value is one of the core measurements that will determine which mortgage products are available to you. As explained above, for residential purchases, a loan to value ratio of a mortgage can be as low as 90 – 95%. However, for buy-to-let property purchases, the LTV is usually 70-85% – meaning you need to have higher deposits for this type of mortgage, and as mentioned above the lower the loan to value, the lower the interest rate payable. 

What is taken into consideration when applying for a UK expat mortgage?
Securing a mortgage as a foreigner living in the UK or a (British) expat living outside the UK can be more difficult, as most lenders will perceive you as a higher risk borrower. Because of that, you will be subject to a stricter process, which will involve you providing the following: 
Proof of earnings
Proof of income is a standard procedure used for any type of mortgage, and it doesn't matter secured locally or internationally. The only way this might get trickier is for the self-employed because it is easier to provide payslips dating back over a period of time to prove income. Lenders also look at the future financial outlook of the applicant and have a steady income and a steady job is preferred. 
Credit history
Your credit history is also vitally important as it shows how you manage debt and your repayment history.  If you have not been consistently paying back other loans, e.g. credit cards or bank loans, the bank will consider you a higher risk than someone who does.  As such you may be subject to lower loan to values, higher interest rates and/or them not lending at all.  As such it is very important that you check your credit score, and ensure that it is as good as possible.
Deposits 
As mentioned the initial deposit for an expat mortgage is approximately 25%.  Some banks may lend more, but on average you are looking at this level of deposit as a minimum.  If you cannot put this amount down then financing may not be possible.  Higher deposits may help, in that there could be more products, with lower interest rates available but as a minimum, you should budget for a deposit of 25% of the purchase price. 
Expat mortgage application process
Property purchase and mortgage comes hand in hand. Clients that come to us for international property purchase leave their first consultation with an overview of how much it might cost, the deposits they should be able to provide and are given a few property financing options to think about. There are more financing options available than meets the eye, and speaking with a specialist can open your eyes to them. 
When purchasing an investment property, a reservation fee must be paid to the developers in order to secure the unit you want to buy. After that, you are required to pay the deposit, and depending on the terms you have agreed with the developer, and whether the property is completed or not, you will usually have 1-2 months to secure a mortgage to finance your investments. 
As we outlined earlier, securing an international mortgage is often more time consuming and needs more documentation, therefore using the services of a specialist mortgage broker can simplify the process for you. Contact us for an initial consultation to discuss your specific situation and to get immediate advice on your mortgage and investment property options.